There are some hints:
1) Pagan Min is Chinese from Hong-Kong.
2) If you don't kill him in the end of storyline, it's rumored that he got political asylum in China.
3) Some of his soldier, especially the Royal Guard speak Chinese.
4) The main colour of Kyrati Royal Army is red, although it's unlikely that is a reference of Chinese Red Army since the Previous Far Cry also use red as enemy colour.
5) This is the biggest hint: The uniform of Kyrati Royal Army has "中华人民共和国" written on the chest! "中华人民共和国" is read as "Zhōnghuá Rénmín Gònghéguó" which mean People's Republic of China. it's implying that Kyrati Royal Army is just Chinese Army Invading Kyrat.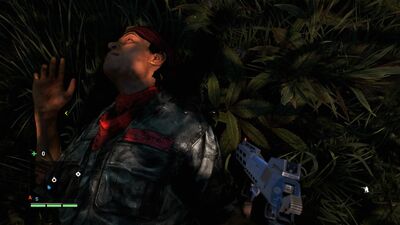 What do you think about this hypothesis?