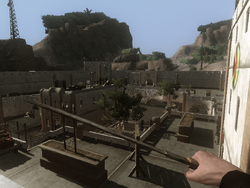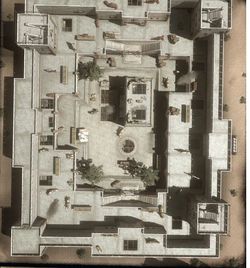 Last Bastion is a multiplayer map in Far Cry 2.
It is included with the game. The map takes place in a fort, somewhere in the desert.
Description
The complex is surrounded by high walls, and four towers, which are located in the corners, serve as sniper spots. One of the two hot points is the main courtyard. There are arched corridors and a two-story building. Going on the roof might be dangerous as the lookout towers give good sight over it. The other hot zone is the bastions which surround the courtyard. A big part of the action usually takes place here.