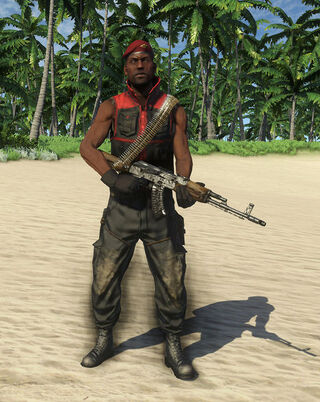 The Pirate Assaulter Boss is a type of Pirate in Far Cry 3, the captain of a Pirate group, he gives orders to his squadmates and is a formidable foe when not alone. They are only encountered as targets for Wanted Dead missions.
Loot found on them is usually a bit better than the loot on regular Pirate Assaulters.
Unlike regular Pirate Assaulters, Pirate Assaulter Bosses wear light body armor and can survive roughly twice as much damage. They are about as durable as a Privateer Assaulter.