I think Faith's real name may be Selena. There is a letter in the washroom of the King's Hot Springs Hotel that states this.2606:A000:AECE:1A00:9C77:D3EB:F301:B3CC 22:52, March 31, 2018 (UTC)phinky2
The place where Faith dies
Edit
I'm going to remove the paragraph in Trivia that claims the place of her death is not a real place.
This is where she dies in the Bliss: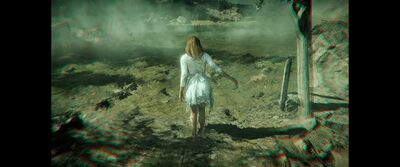 Now the real place is here: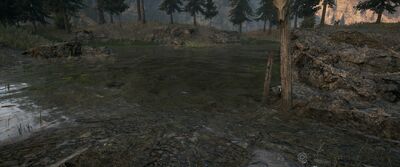 See map: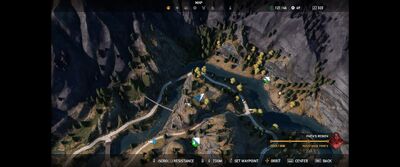 The boss fight takes place west of this location.
Desyndra (talk) 23:14, April 13, 2018 (UTC)
Her tattoo isn't cocaine, it's scopolamine.  Bliss is an exaggerated version of scopolamine.  Scopolamine and cocaine have the same chemical formula, but a different structure.  It's shown a few other times in-game and those other occurances tend to have the structure as well as the formula.  It's scopolamine.
2601:247:C103:AC80:7905:B71:7EC9:22FD 02:54, April 19, 2018 (UTC)